This blog discusses 3 winter haircare tips.
Long, luscious hair is a symbol of femininity and glory. But winter dryness can steal away all your pride and hair health. So, we, the Oshea Herbals team are here today to enrich you with some scintillating kitchen hacks that can keep winter away from your hair all year round. Now flaunt your smooth, silky, lustrous hair with boosted confidence and no worries.
Before we start talking about the kitchen ingredients and their benefits, you must be wondering if visiting a nearby salon can be beneficial. But let us just tell you that salon treatments are temporary and expensive. If you desire to sustain unwavering hair health, choose natural ingredients and products to amuse yourself and others as well. Save your bucks and style your hair!!
Are natural ingredients effective on hair?
Dear friends and folks, hopefully by now, you have gathered your knowledge from several advertisements, or marketing strategies, or maybe proficient salesmanship that every product at the market is formulated with the properties of natural ingredients to impart health and thickness to your hair. So, just imagine, if those ingredients are applied topically on your hair, their amount of effectiveness will automatically increase. 
Also Read: Winter Haircare Routine: 5 Ways to Keep Your Locks from Getting Dry and Brittle
What are common hair problems seen in winter?
With freezing temperatures in winter, your hair tends to develop frizzes, dryness, and an itchy scalp. Moreover, if you are prone to dandruff, then this is high time to think over it. Dandruff's condition might get worse. Lack of moisture in winter can be another reason to initiate hair fall and hair loss. And yes, don't forget about split ends. They are your best friends in winter.
3 Winter Haircare Tips:
#1 ginger
Ginger is rich in antibacterial and antifungal properties and naturally a wonderful cure for dandruff. Try making ginger water spray that is extremely nutritional for your hair. Watch out for the recipe below:-
Recipe – Take a piece of ginger and crush it into slender pieces. Add some water into it and put it on a boil. Now, let the solution rest for a while and filter the juice into a bottle. Spray on your hair and massage well to your scalp. We guarantee that your itchiness and dandruff issues will be cut down.
Also Read: How To Fight Hair Fall In Just 3 Effective Ways
#2
Onion
For all vegetarians and non-vegetarians, onions are indeed miraculous.  It is mostly known for promoting hair growth and increasing thickness. The sulfur content in the onion restores shine and nourishment. You can also combat premature greying of hair with this magical potion.
Recipe – Take a part of onion juice with two parts of olive oil. Heat the mixture well followed by a gentle massage on your scalp, hair roots, hair strands with care and affection. Let the mixture stay for some time and then rinse off well with water. This treatment if repeated twice can help you get rid of dandruff, hair thinning, hair loss, and premature greying too. Onion oil has also deep conditioning formula that is effective and reduces hair damage.
Also Read:  Why Just Body? Your Hair Too Needs the Nourishment of a Lotion!
#3
Eggs
Who does not love sunny side up? One of the richest sources of protein like biotin and folate helps in repairing damaged hair. It makes your hair bouncy and smooth.
Recipe – Take 2 to 3 egg yolks and combine with some yogurt. Add a few drops of honey to maintain consistency. Honey is also rich in antioxidants that restore moisture and add nutrition to your hair. Apply the paste well on your hair. Don't forget the roots of course. Applying this hair mask twice or thrice a week will bring a drastic change in the hair texture.
Also Read:  5 Reasons Why You Should Oil Your Hair
Try Phytogain Hair Oil, Avoshine Hair Conditioner, Neemclean Antidandruff shampoo by  Oshea Herbals.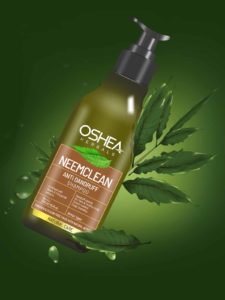 Also Read:  5 Reasons Why You Should Choose A Hair Vitalizer
Thus, the Oshea Herbals team suggests you use homely remedies to obtain beautiful strands of hair in the easiest way. Browse through our website and make your purchase list.