Read this blog if you want to learn more about the top 7 hair-care tips for summer.
Summer is the best time to explore new hairstyles with ease. Buns or braids, whichever style you choose, your hair should be healthy, nourished, and beautiful. Flaunt your hair with some special summer tips and earn genuine compliments in manifolds!!
Top 7 hair-care tips for Summer:
Protect your hair from the sun

 
In summer, extreme exposure to the sun's rays can damage your hair and steal its shine. It is thus recommended to cover your hair while you go out. To give your style a new dimension, use a scarf or hats like Fedora, Cowboy, or Bucket which ensure prevention from tangling caused by winds. Moreover, covering your hair offers optimum protection against ultraviolet rays and also helps in retaining moisture to the scalp.
Pick the right pair – shampoo & conditioner
With the advent of summer, you should curtail your frequency of hair washes. Dermatologists articulate that excess hair wash can reduce the amount of oil in your hair, which reduces hair nourishment. You should rather pick up the right shampoo followed by a conditioner to restore nutrition to your hair. Heenashine Conditioning Shampoo by Oshea Herbals is a unique formulation of Heena extracts, Olive oil, and Essential oils that hydrate and moisturize dry hair. This summer, cut down frizzes and tangles and get the perfect hair look.
Your hair care regimen should not only focus on the right choices of hair products but you should also count on a nutritious diet to enrich your hair with luster and thickness. Include fruits and veggies in your regular meals and drink plenty of water to hydrate yourself. Remember, sufficient fluid in your body can always benefit you with healthy hair. If your hair is naturally beautiful, you might have your desired look at one go only!!
Home remedies can often be your ultimate source of a solution if you are facing quintessential summer issues with your hair like intense dandruff or irreparable split ends.
For instance, apple cider vinegar is a magical cure for those having severe dandruff on the scalp. Add apple cider vinegar in a 1:1:1 ratio to water and keep it for some time. After washing off your hair, massage gently your hair with the mix. Leave it for 15 minutes until dry and then rinse it off. 
Similarly, for split ends, egg masks work remarkably well. You can mix egg yolk with two tablespoons each of olive oil, almond oil, and honey. Apply this mask for 30-40 minutes and wash off with lukewarm water. 
Even if you are finicky about your attire, having frizzy hair can act as a spoiler on your way to looking perfect. Frizziness usually occurs due to an increase in humidity which is common in summer. At times, frequent hair washes can dry out your hair and create frizz. Using hair serum or masks can help you obtain frizz-free, smooth hair without much effort. Apply Oshea Herbals Hair Serum after every hair washes to strengthen roots and prevent hair fall.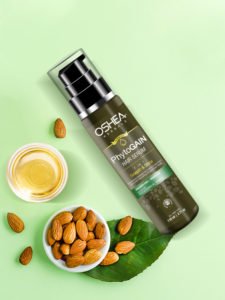 One of the summer special hair tips is to apply hot oil that penetrates through the hair shafts making it moisturized but not greasy. After washing your hair, take any natural oil like coconut, olive, avocado and heat it. Apply the heated oil gently on your scalp for better nourishment from roots to tips. Then rinse off with cool water. This procedure ensures to remove frizz, enhances hair growth while providing strength to the hair roots. Use Oshea Herbals Phytogain Hair Oil, a premium quality hair care product, for strong, healthy hair.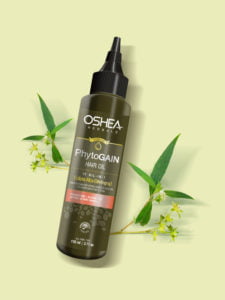 Amid the hustle and bustle of daily life, withdraw some time for your hair care. Oiling, shampooing, and conditioning can often be a tedious process to follow up. Hence, look out for hair spa treatment. Your hair specialist can determine your hair type and the right amount of nourishment required to get you flawless results. So, worry less and shine more!!
Try out the paraben-free, natural hair care products of Oshea Herbals and be the 'Rapunzel' in real life !!