With the arrival of summer, we all crave glowing and radiant skin that can withstand heat and humidity. However, excessive sun exposure, pollution, and other environmental factors can affect our skin, leaving it dry, dull, and prone to damage.
It's crucial to recognize that various skin types require distinct care. For example, skin care for sensitive skin is different from skin care for normal or oily skin. 
That's why, in this blog, we have compiled some essential skincare tips for sensitive skin that can help you maintain healthy and beautiful skin throughout the summer. 
If you don't know how to take care of sensitive skin, read the tips ahead.
Tips to Take Care of Sensitive Skin in Summers
1. Always Wear Sunscreen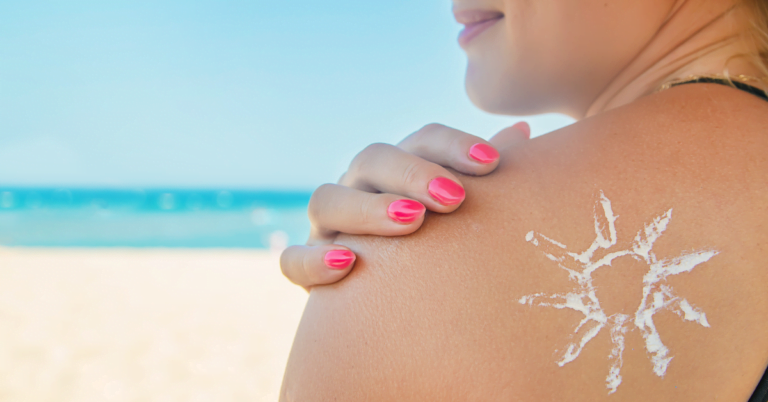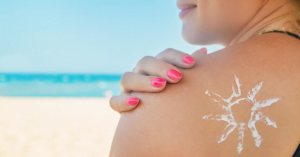 This is the first and most crucial step in sensitive skin care tips in summer. Sunscreen is a must-have skincare product during summer. Not only for sensitive skin, but sunscreen is important for all skin types.
The sun's harmful UV rays can cause skin damage, sunburn, and even skin cancer. Therefore, it is essential to apply a broad-spectrum sunscreen with at least SPF 30 before stepping out in the sun. 
You should even wear sunscreen when inside. It is a skincare ingredient that you are not allowed to miss at any cost. When looking for a sunscreen for sensitive skin care look for one that is specially formulated for sensitive skin. 
Also Read: 5 Common Myths On Wearing Sunscreens
2. Exfoliate on a Regular Basis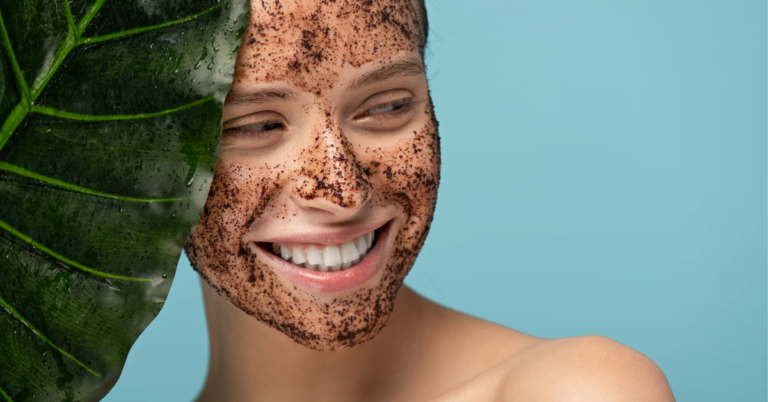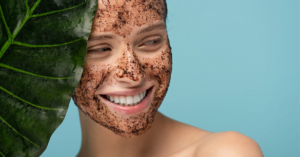 Exfoliation removes dead skin cells, unclogs pores, and improves blood circulation, leaving your skin smooth and glowing. People with sensitive skin should always include exfoliation in their skincare routine. 
However, excessive exfoliation can cause skin irritation and redness. Therefore, it is advisable to exfoliate your skin 1-2 times a week using a gentle scrub or exfoliating cleanser. Wash your face with a De Tan Face Wash before scrubbing. 
You may either use an exfoliating scrub by a reliable skincare brand or make one at home. Ingredients like coffee, sugar, and oats are really effective for skin exfoliation. 
Also Read: Top 10 Summer Skincare Secrets
3. Cover Your Skin While Stepping Out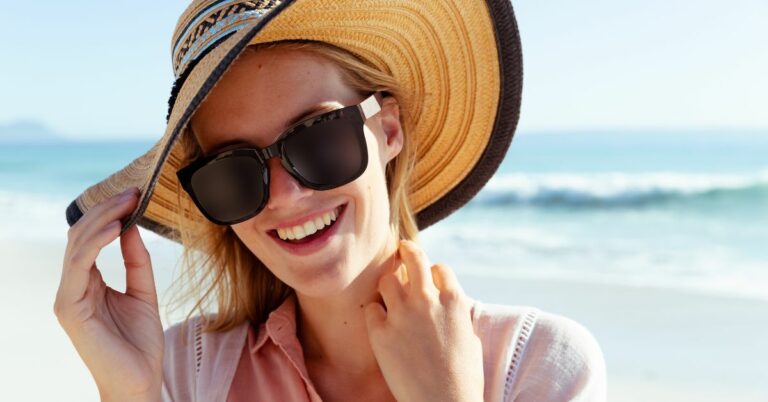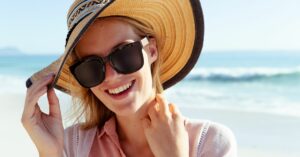 Wearing full-sleeved clothes, hats, and sunglasses can protect your skin from the sun's harmful rays. Additionally, it also prevents tanning, sunburn, and skin damage. 
It is one of the critical sensitive skin care tips for people with sensitive skin as they are more prone to sun damage. They should highly consider covering their skin before getting out. 
The UV rays of the sun are really damaging to your skin. So covering yourself is important. Consider wearing full sleeves, and light clothes. Avoid skin-fit jeans, as they can really cause irritation on your skin. 
Also Read: Summer is Here and so is the Need for Sunscreen – Here's Why?
4. Always Pat Dry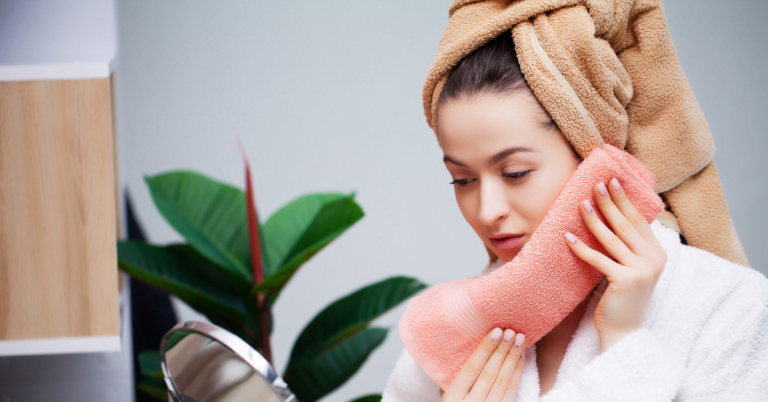 Rubbing the face vigorously with a towel can be harmful to the skin, especially for people with sensitive skin. Patting your skin dry with a soft towel after a shower or bath can prevent skin irritation and dryness. 
Rubbing your skin can damage the skin's natural moisture barrier and cause redness and irritation. 
5. Keep Yourself Hydrated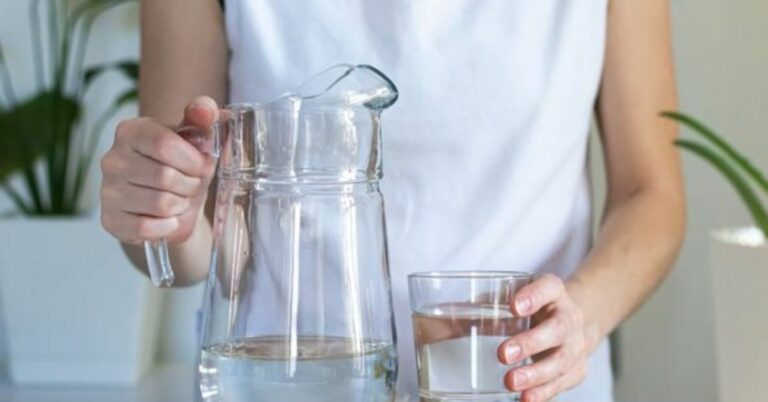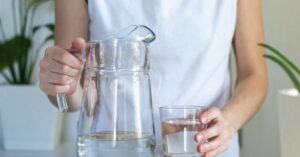 One of the top sensitive skin care tips is to ensure that you stay properly hydrated. This is one of the most important sensitive skin care tips for summer.
Dehydration can make skin even more sensitive to sunburn and the production of more oil. Drinking plenty of water and fluids can keep your skin hydrated and healthy.
Additionally, it also helps in flushing out toxins from the body, improving digestion, and boosting immunity.
6. Wash Your Face Twice Everyday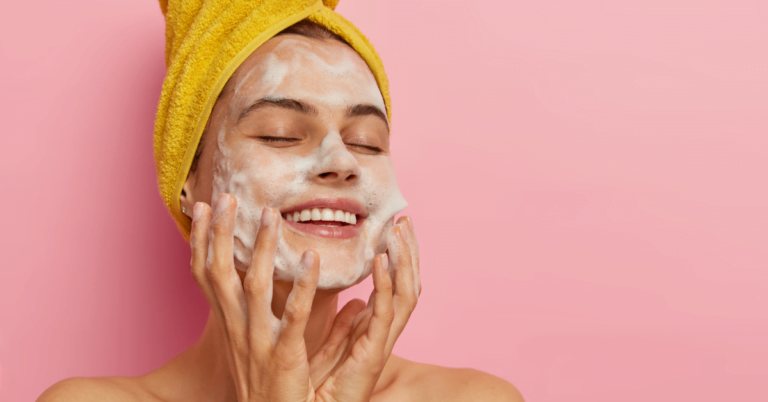 Cleansing sensitive skin twice a day can remove dirt, oil, and impurities, preventing acne and breakouts. Additionally, it also prepares your skin for better absorption of skincare products.
Use a natural face wash like papaya facewash so that it also hydrates your skin after the wash.  
7. Look for Ingredients While Shopping for Skincare
While shopping for skin care products for sensitive skin, look for ingredients such as hyaluronic acid, glycerin, aloe vera, and vitamin C, which can keep your skin hydrated, nourished, and protected during the summer. 
You can use Vitamin C Cream with SPF for nourishment and sun protection. Pay attention to ingredients that can be harmful to your skin. 
Also Read: How To Take Care Of Your Skin Naturally This Summer
8. Apply Home Face Packs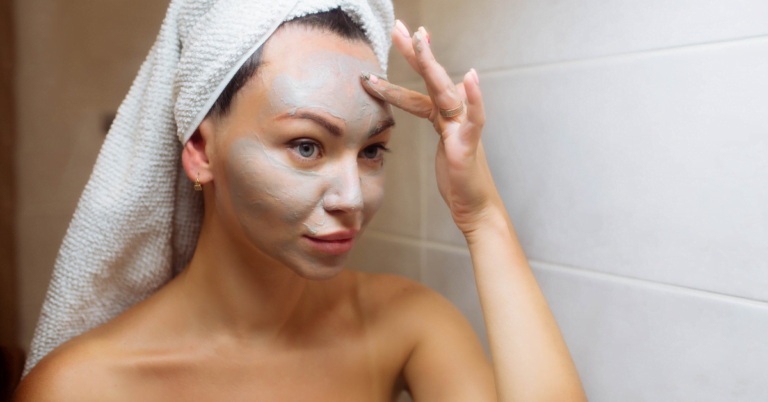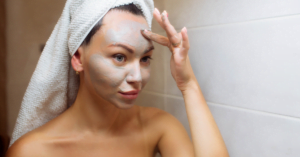 Applying face packs made of natural ingredients such as cucumber, aloe vera, and honey can soothe your skin and reduce inflammation and redness.
You can even use a homemade Ubtan Face Pack or Multani Mitti face pack as it helps to bring a natural glow to your face. Additionally, it also helps in improving skin texture and reducing the appearance of fine lines and wrinkles.  
Also Read: Your Absolute Guide For Summer
Conclusion
Taking care of sensitive skin during summer is crucial to maintain its health and beauty. Skin care for sensitive skin should focus on gentle cleansing, moisturizing, and sun protection. Look for products that are fragrance-free, and free of harsh chemicals. By following these simple tips, you can keep your skin protected, hydrated, and glowing throughout the season.
Frequently Asked Questions
1. What are the sensitive skin care tips?
People with sensitive skin should carefully follow a skin care regimen as they are more prone to skin problems. If you have sensitive skin, always prefer removing make-up before sleep, use sunscreen, keep yourself always hydrated, and avoid very hot showers.
2. What is the best skincare routine for summer?
Best  skincare routine for summer: 
Cleanse your skin twice a day. 

Exfoliate at least twice a week.

Revive the skin with a refreshing toner.

Use a moisturiser. 

Use sun protection with at least SPF 30.

Drink enough water.
3. How can I protect my sensitive skin in summer?
Always protect your sensitive skin from sunburns in summer. Use sunscreen for 15 minutes before stepping out. Keep yourself hydrated and exfoliate your skin on regular basis. Also, make sure that you do not rub the skin too harshly while patting it dry.