Today's blog will discuss the natural ingredients for hair.
Welcome winter with a bang. The season is now all set to step in and this is the time when you should be preparing yourself against the chilly weather. During winter, your hair usually remains dry and mal-nourished. Often your scalp tends to develop dandruff and become itchy. So, without any flaws, make sure that your hair hooks on to these natural ingredients-based products. Let's fight the rigidity of nature with her own boons.
Let's Watch Out For The Natural Ingredients For Hair: 
Coconut oil –

Coconut oil is the most common ingredient found in your bathroom rack. It possesses multiple nourishment properties and can be great for imparting smooth texture to your hair. It is rich in medium-chain triglycerides that penetrate into the hair shafts and promote hair growth.
Argan oil –

Argan oil is widely known for removing dryness from the scalp. It contains vitamin E, oleic acid, and linoleic acid. Vitamin E is effective in the color treatment of the hair. Argan oil shields against protein loss of hair and hair damage.
Oatmeal –

Oatmeal is enriched with protein, biotin, and vitamin B that are wonderful for increasing your hair health. Colloidal oatmeal has multiple uses to offer starting from cleanser, moisturizer, inflammatory agent, etc. Oatmeal just not serves your breakfast bowl but also helps in treating atopic dermatitis. For those with extremely oily, and smelly hair, the oatmeal powder can be used for absorbing excess oil and drying out your hair.
Honey –

Rich in antioxidants, honey is a wonderful ingredient to combat oxidative stress caused by free radicals. Honey can also protect your hair from regular sun damage and retain the necessary moisture in your hair. You can use a honey-based hair pack to prevent hair breakage and enhance hair growth.
Avocado oil –

Avocado is Mother Nature's blessing both for our skin and hair. It can soften and smoothen your hair along with providing optimum hydration to the hair shafts. Even the effects of environmental pollution can be curtailed with avocado oil for its content – high amount of fat, vitamin E, and protein. A natural humectant as it is, avocado oil should find its way to your hair care beauty regimen.
Tomatoes –

Consuming this veggie in your daily diet provides nutrition to your body but considering your hair health, tomatoes possess lycopene, a rich antioxidant known for its repairable properties. Tomatoes reduce dandruff while restoring the pH balance of your scalp.
Amla –

Amla helps in strengthening the hair follicles. It boosts blood circulation and prevents premature greying of hair. It is stuffed with antifungal and antiviral properties that cut down fungal infections and result in improving scalp health. Stimulating hair growth is undoubtedly one of the greatest benefits of amla.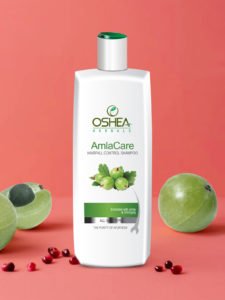 Bhringraj –

Bhringraj is enriched with vitamin E, D, magnesium, calcium, and iron that ensure slow greying of hair. Added to this, bhringraj oil reduces dandruff, increases hair growth, and soothes scalp irritation.
Aloe vera –

Aloe vera does a great job of treating brittle hair. It hydrates the scalp and restores moisture. Even your hair feels smooth and softened with the jelly. Aloe vera penetrates to the roots and shows its magic. Either you can grow an aloe vera plant at home or resort to any aloe vera gel-based product for your hair.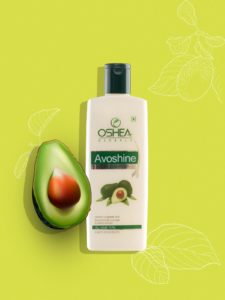 Visit our Oshea Herbals website to know more about the trending winter hair care products. We recommend you utilize the wondrous ingredients of nature and obtain luminous, luscious, long hair in a wink. Look out for Oshea Herbals Hair Shampoo, Hair Conditioner, Hair Oil, Hair Serum, Hair Lotion, and many more. We incorporate natural elements into each of our products and are happy to announce that our contribution results in increasing your beauty quotient.