In this blog, we will show you how can you "Keep your skin dewy this summer by eating water". If you want healthy skin, that requires staying hydrated particularly in the summer. What can you do apart from drinking plain water? Try including the listed fruits and veggies in your diet, they are high in water content and can be a delicious supplement to your summer diet.
Hydration is essential for all of our body functions, including clear and plump skin, healthy hair, and efficient digestion and metabolism, to name a few.
here are some ways to Keep your skin dewy this summer by eating water: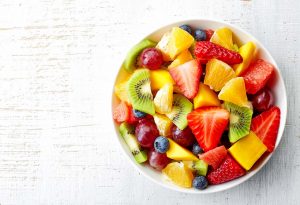 6 hydrating foods you should be including in your summer diet
Watermelon
Water content 92% (each bite)
No surprise here, it's got water in its name after all. Watermelon is a favourite summer fruit for most of us and provides a great cooling effect when consumed cold. This summer treat is also high in lycopene, a phytonutrient that can help protect cells from sun damage and enhance skin tone. Add mint to your watermelon cubes and get ready to stay hydrated during the hot summers.
Cucumbers
Water content 95%
Cucumbers, or Kakdi, an Indian summer harvest, are water reservoirs. Cucumber can be consumed as a juice or added raw to your diet. You should also eat raw cucumber as a snack with hummus or only salt and pepper.
Kiwi
Water content 85%
When it comes to vitamin C, oranges typically get all of the credit. But research shows that Kiwis, on the other hand, have more vitamin C than oranges, surprising right? A medium banana has the same amount of potassium as a kiwifruit. For a quick salad add cucumbers, honey and walnuts to your kiwi cubes and you're sorted. Grab your salad bowl and eat your water for a day full of hydration.
Bell Peppers
Water content 92 %
Green, red, and yellow bell peppers are the three varieties available. They're both delicious, colourful, and nutrient-dense. Bell peppers are 92% water, so incorporating them into your diet will help you stay hydrated throughout the humid summer month. Try consuming raw red peppers as they provide more vitamin C, but when cooked it breaks down the vitamin C and reduces the water content too.
Peaches
Water content 90%
Peaches are a hydrating and nutrient-rich fruit indeed but did you know 90% of their body weight is water? Vitamin A, Vitamin C, Vitamin B, and potassium are only a few of the vitamins and minerals found in them. Including peaches in your diet is a quick process, they go well with smoothies and sandwiches, as well as cottage cheese and yoghurt.
Lettuce
Water content 96%
Lettuce has many health-beneficial features. One cup of lettuce contains over a quarter cup of water as well as 1 gram of fibre. Furthermore, lettuce is rich in vitamins K and A, both of which have been tested for their functions in maintaining the health of your bones and immune system. Salads are a simple way to incorporate lettuce into the diet to remain hydrated.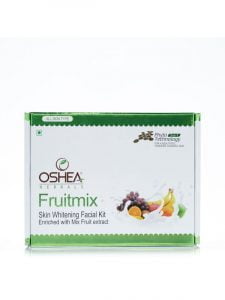 Wrapping Up
Staying hydrated is super important for your overall health.
Experts often suggest drinking 8 glasses of water per day to meet your hydration needs, but we often overlook the water content of foods. You won't have any trouble remaining hydrated if you consume lots of water-rich foods and drink water whenever you're thirsty.