Winters are the favourite time of the year for many of us. The cold breeze and the fuzzy feels are all that we crave. But amid all these warm feelings, we forget to give our skin the care it needs for the cold weather. 
Low temperatures take away the moisture of the skin making it dry and flaky. It might further lead to white spots and itchy skin. Just as you have a defined summer skincare routine, there needs to be a winter care routine too. When it comes to winter care for skin, there are several tips you can follow.
From toning your skin to moisturizing it well, you need to take care of your skin at every step. Don't worry because we have put together the right winter skincare tips that you need to know.  
1. Use a Moisturizing Cleanser
As the temperature goes down, the humidity in airdrops too. Our skin starts to lose its moisture due to the dry air around it. And our skin needs to stay hydrated. So use a good cleanser that also moisturizes your skin.
It should keep your skin hydrated and help your skin to fight the challenges of winter. The cleanser should act as a barrier to the effects of the winter season. It also helps to keep the dead skin cells away and does not leave your skin feeling dry or patchy.
2. Consider Using a Humidifier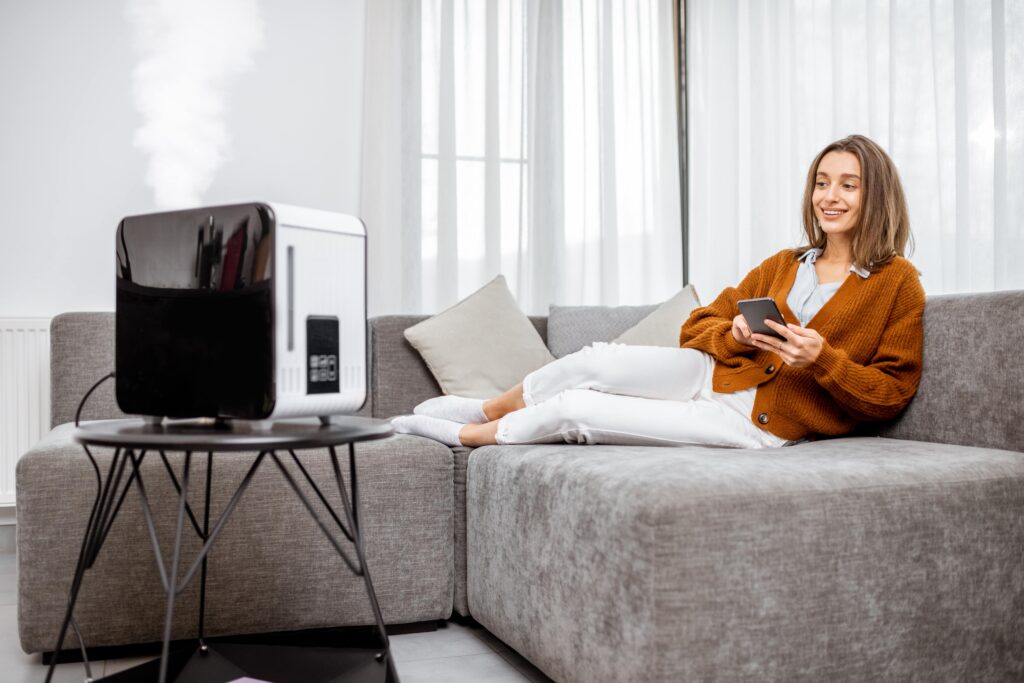 There is dry air both inside and outside during winter. Due to this, the moisture on the skin evaporates quickly. Therefore, it is important to lock the moisture in your skin.
You can use a humidifier inside the home to balance the moisture and keep the skin moisturized. You can also use some natural oil and apply it in the dry areas of the body.
Massage in a circular motion and let the skin absorb it completely. Cover it with a moisturizer. Using a moisturizer inside the house and installing a humidifier will ensure that your skin locks moisturizer for a longer time.
3. Use Lukewarm Water 
Water that is too hot can feel really nice during winter days. But it might not be as good for your skin as it feels. Hot water can dry your skin quickly and it can even get cracks and winter eczema if it isn't moisturized properly.
Instead, you should use lukewarm water on your skin because it is light on your skin. After washing your face with lukewarm water, use a moisturizer that contains ceramides and hyaluronic acid. This will keep the moisture locked in and prevent dryness.
4. Choose Skin Products Wisely
It is important for you to pick skin products that are specifically made for the winter season. The products made for the summer season are not suitable for winter, as the skin is in completely different conditions in both seasons.
Our skin needs moisture during winter while in summer, extreme moisture can make the skin a bit greasy. Choose the products that are winter-specific and are for your skin type. The key is to keep your skin completely moisturized.
If your skin has breakouts or acne, use skincare products that include hydrating serums, ceramides, glycerin, and hyaluronic acid, to help in repairing the moisture barrier.
Avoid peels and masks, astringent lotions, and any other products that contain alcohol as they can make your skin dry during low temperatures.
5. Add Vitamin C to Your Skincare
Vitamin C is a magical ingredient for winter. It moisturizes your skin and helps fight the SPF rays that the sunscreen is unable to fight. You can use a Vitamin C cream to protect the skin.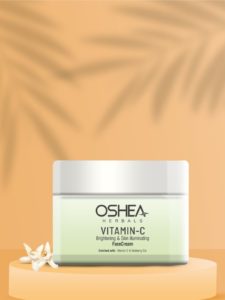 6. Do Not Exfoliate Your Skin Much
Exfoliating the skin helps in removing dead cells from the skin. You have to be careful as cold weather affects your skin barrier due to the dryness in the air. It is okay if you exfoliate once a week.
It helps to boost skin regeneration and your skin starts to absorb products better. You should exfoliate lightly if your skin is extremely dry. For combination skin, exfoliating once a week is fine.
7. Protect Your Skin
You need to make sure that your skin is protected from the weather be it cold wind, rain, or snow whenever stepping out in winter. Even though winter days do not have much sun exposure, your skin needs to be safe from UV rays.
You can cover your overall body from top to toe. However, your face remains open. Therefore, it is crucial to use a sun shield. Use a day cream for face with SPF that adds a protective layer to the skin.
The sun feels pleasant but the UV rays might still harm your skin. Choose a sunscreen that has zinc oxide or titanium dioxide.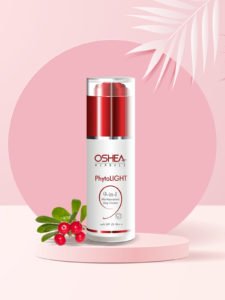 8. Avoid Products That Irritate The Skin
If you have serious skin problems like eczema, this is an important point for you. Winter makes the skin extremely fragile and if it gets in contact with an allergen, it might trigger the symptoms.
Some people have an allergy to wool but they cannot stop wearing their winter knits. If you have the same scenario, prefer winter outfits made with high-quality wool. You can also choose winter clothing that is made of cotton.
9. Pamper Your Hands Too
Protecting your hands is a part of winter care too. As compared to other parts of the body, the skin on the hands have fewer oil glands. This is why our hands get dry quickly. They can go through more cracks and itchiness. Use a moisturizer before stepping out in winter.
10. Follow An Everyday Skincare Routine
You do not have to have a long, complex skincare routine. Keep it simple and basic but ensure that you keep the skin healthy and happy. Use a cleanser twice a day, followed by a light moisturizer that is ideal for daily use.
At night, use a heavier moisturizer or an overnight cream. Do this on damp skin because then your skin absorbs moisture better.
11. Take Care of Your Diet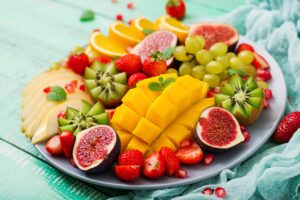 Your skin does not only need care from the outside. You need to take care of your diet too. Ensure that you consume a lot of nutritional fruits and vegetables. You can consume berries specifically for antioxidants and vitamins to keep the skin healthy during winter.
Choose raspberries, blueberries, grapes, strawberries, or cherries. If you are missing out on having enough water, get that hydration with fruits and veggies and other foods such as milk, salads, and juices.
Conclusion
Our skin becomes sensitive and weak during winter to fight the dryness and cold weather. Therefore, it is important to keep it hydrated and healthy. With these tips, you can ensure your skin is protected from low temperatures. These tips will also help you avoid dryness, irritation, and discomfort.
Frequently Asked Questions
1. What is the best skincare routine for winter?
Cleanse your face twice a day and use a moisturizer afterward. While stepping out, remember to use sunscreen. At night, it is preferable to use a heavy moisturizer. 
2. How can I improve my skin in winter?
You need to have a proper skincare routine according to your skin type. Our skin barrier is weak during the winter and hence the skin becomes drier. Use a moisturizing cleanser and a moisturizer to keep it hydrated. 
3. How can I glow my face in winter?
Use a nice skincare routine and also follow a healthy diet if you want to bring that glow from the inside. Follow the skincare tips for winter to keep your skin healthy and glowing.