This blog is an enlightenment on the Christmas special winter care cream.
Winter is incomplete without winter care creams. To put an end to all your dryness problems, Oshea Herbals has come up with a scintillating collection of winter creams suitable for all skin types. Look at the combination of ingredients and get your favorite cream today.
Christmas Special Winter Care Cream:

Almondfine Anti-aging Cream –

Almondfine anti-aging cream

is a powerful combination of almond oil, wheat germ, and green tea extracts. As we all know, almond oil is effective on dry skin and removes puffiness. Wheat germ contains vegetable proteins along with fiber and healthy fats. Wheat germ is rich in vitamin E, which is essential for providing antioxidant properties. Green tea extracts are blessed with anti-aging properties and clear out inflammation, redness, and soothe the skin.
Almondfine anti-aging cream moisturizes and nourishes the skin deeply and impart youthfulness to your skin texture. Clean your face with a mild face wash and then apply the cream on your fingertip and massage gently all over the face. Let the cream sit on your skin for at least 15 minutes before you step outside in the sun.
Marinight Night Cream –

Marinight night cream

is a unique blend of marigold extracts, almond oil, and wheat germ extracts. Marigold extracts particularly soothe out skin irritation and itchiness. It proves to be a wondrous remedy for those with sensitive skin. Oshea Herbals Marinight night cream restores the firmness of the skin along with skin hydration. Added to all other benefits, Marinight night cream has a pleasant fragrance and penetrates quickly into the skin pores without clogging them. Apply this cream sufficiently on your face at night and massage in a circular motion. Your soft and supple skin in winter is on the way.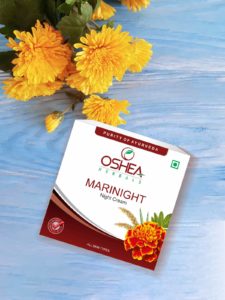 Phytolight Day Cream –

Apply

Phytolight day cream

on the face and neck area. The creamy texture gives you soft skin with a flawless glow. The ingredients of the cream – pea extracts, bearberry extracts, and soybean extracts contain skin tone brightening and smoothening formula. The soybean extracts have an anti-inflammatory, collagen-stimulating effect. Soymilk is a rich source of nutrition for your skin and protects you from environmental exposure. Phytolight day cream revitalizes your skin cells, controls acne and pimples. You can also get rid of your fine lines and wrinkles this winter. What are you waiting for?

Grab the easiest solution now.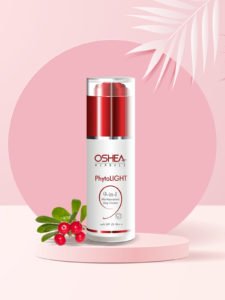 Rosemoist Winter Care Cream –

Formulated with rose extracts, almond oil, and neem extracts,

Rosemoist winter care cream

nourishes your skin from within. Rose extracts deep cleanse the skin and prevent blemishes. It has antiseptic and astringent qualities that brighten your complexion. On the other hand, neem extracts contain fatty acids and treat acne, pimple, dark spots in a faster space. Applying Rosemoist winter care cream is able to fight free radicals and amps up cell regeneration. For enhancing your radiance and glow as well as tightening it, apply the cream once a day massaging in a clockwise direction.
Neempure Anti Acne & Pimple Cream –

Neem is always known for its healing properties. In Ayurveda, neem has a special mention in treating acne, dryness, and skin itchiness. The inclusion of cinamon and turmeric prepare your skin to combat bacteria, dirt, and acne scars. Cinamon helps to wipe out dryness and improve bood circulation. Turmeric is another magical invention that lightens your skin and erases your face spots and marks precisel. Apply this

Neempure anti acne & pimple cream

at least once a day and watch out for its astonishing results.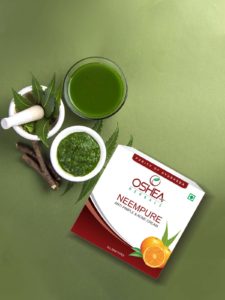 This Christmas, earn the best skin benefits using Oshea Herbals products. May your beautiful skin know no bounds. Carry your winter cream and remain hydrated all throughout this season!!