Whenever you go out, there is certain skin protection that you apply. Our skin needs to be protected from external pollution, dirt and UV rays. It is better to give your skin the morning treatment just like you treat yourself with morning coffee. 
Preparing your skin for the day hustle keeps it supple and smooth. Just like you apply daily moisturizer, you can massage with a day cream for the face gently avoiding the areas around the eyes. 
What is a Day Cream?
As you would assume by the name, a day cream is a face cream to apply during the day. It is specified as a day cream because it has the ingredients that your skin should absorb during the day. 
You do not have enough time to do proper skincare every day and hence a day cream squeezes in all the necessary ingredients in one cream. You need to have the protection on and that is why you can use day cream for glowing skin.  
Why Applying Day Cream is Important?
 
When you step out during the day, your skin takes in a lot of toxins and pollutants in the air. Without a layer of protection, these factors might ultimately cause harm to your skin and may lead to dark spots. Applying a day cream is important to protect your skin from all that dirt so that it is able to fight them.
Benefits of a Day Cream
Day Cream can turn out to be very beneficial for your skin when used regularly. Read below to know some of the benefits of day cream. 
1. Protects from Sun Damage
Day creams have elements of SPF that protect your skin from sun damage. The sunblock properties in a day cream protect your skin from being sensitive and dry. Since day creams with SPF are light, they are easy to apply. 
The broad spectrum of SPF protects the skin from UVA  and UVB rays. The day cream acts as a skin barrier from the sun that prevents hyperpigmentation. It also promotes healthy skin. 
2. Provides Hydration
Hydration matters a lot for your skin and it makes your skin glow instantly. If your skin is dehydrated, it will show on your skin in form of dark spots and dryness. A day cream hydrates your skin and makes it look young and fresh. 
You can use Oshea Herbals' Phytolight Day Cream after waking up in the morning in a small amount. You should apply the cream 15 minutes before leaving the house to let it seep into your skin.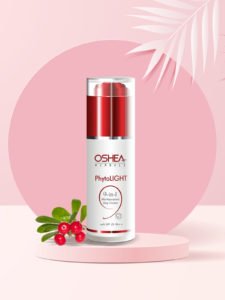 3. Smoothens the Skin
Cracked skin attracts more dirt and bacteria to accumulate on the skin. They also cause skin rashes and pores in some cases. Using a day cream keeps the skin healthy and smooth. You can choose an appropriate day cream for your skin type to avoid greasiness. 
4. Reduces Ageing Signs
Yes, day cream can also reduce the ageing effects if you use it for a long time. Pampering your skin and giving it some massage helps to improve blood flow. It can slow down the ageing process of your skin if you use it for a long time. 
5. Repairs the Skin
Giving your skin the goodness of a day cream can help remove dead cells. Regularly moisturising it with a day cream will also help develop new cells and hence help the skin to repair. 
6. Makes Your Skin Glowing and Brightening
Your day cream is not just a layer on the skin that acts as protection. But it also goes deep down your skin and provides the benefits of its ingredients. With beneficial ingredients, your skin can get more nourishment and glow. It treats imperfections and hydrates the skin to make it look shinier and brighter. 
How to Choose a Day Cream for Different Skin Types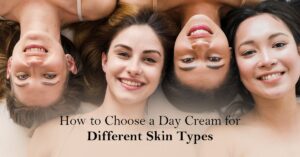 Considering your skin type is very important when choosing a day cream. If you have oily skin, make sure to choose a day cream that is light on the skin and does not make it greasy. 
For dehydrated/dry skin, use a cream that provides moisture and retains moisture throughout the day. If your skin experiences redness, itchiness or feels tight after using certain products, it means that your skin is sensitive. Use a day cream that is made for sensitive skin, i.e it should be free from strong chemicals. 
For combination skin, it might be difficult to look for the right day cream. But, some day creams are made for the combination skin types. You won't feel the oil around your nose, forehead and chin and will also get rid of dry cheeks. 
Conclusion
You might already know the uses of face cream but day creams specifically are a great product to give your skin the nourishment and repair it needs. They are great for hydration and long-term skin health. If you have not been using day cream, it is your time to add them to your skincare routine- for lively and healthier skin. 
Frequently Asked Questions
1. What is the purpose of day cream? 
The purpose of a day cream is to protect your skin from the outdoor damage that happens during the daytime. A day cream adds a layer of protection to your skin that helps it avoid sun damage and damage from dirt. 
2. Can I use day cream every day? 
Yes. You should use day cream every day in the morning. Use it 15 minutes before you leave home. Apply a little amount of cream and massage it on the skin in circular motions.