Always Open Your Eyes To An Organic Face Wash- Here's Why!
If you're on a quest for the perfect face wash, and you find a new rival is looking at you, all you have to do is study the mark of the products and associate it psychologically with your list.
Soap-free.
Responsive skin formulated
No animals tested
Organic —wait, is that even important? It is sensible to go herbal if you want a facial cleanser according to some skin and healthcare practitioners. The advantage of using a genuine 100% organic cosmetic formula is that there is no chemical residue in the food and no fake additives in the product.
Keeping that in mind here our top 6 organic face washes for you to choose from:
PAPAYACLEAN ANTI BLEMISH FACE WASH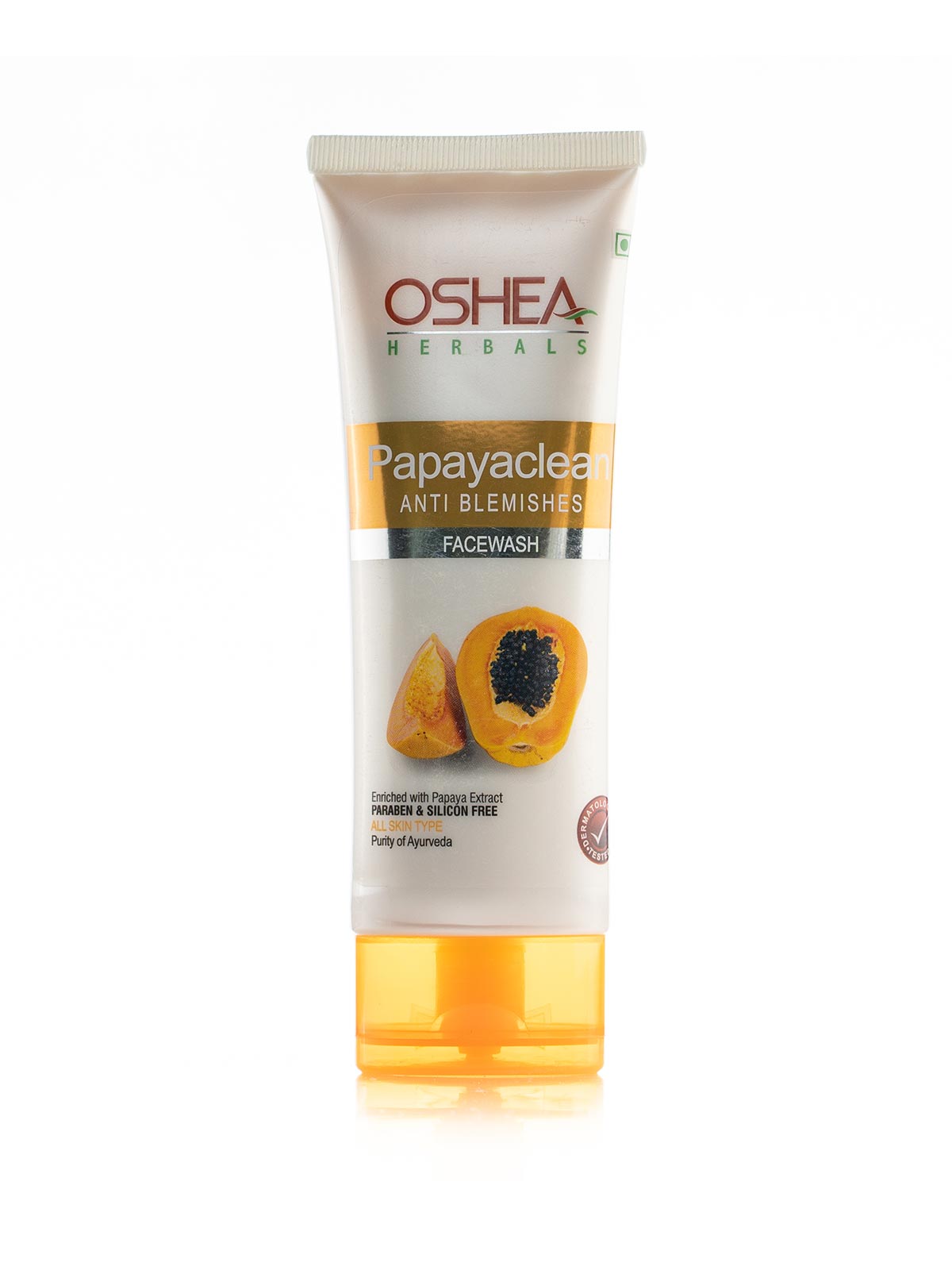 A unique face wash developed scientifically, with a blend of papaya extract and natural vitamin E which deep cleanses the skin, lightens blemishes & removes impurities from the skin leaving it refreshed. This anti blemishes facewash has the power to purify and adds a natural glow to the complexion. It not only caters to remove blemishes and dark spots but also helps to reduce pigmentation. With regular use, you will find the difference in your skin.
NEEMPURE ANTI ACNE & PIMPLE FACE WASH
When we talk of pimples and home remedies, the first thing that pops into one's mind is neem paste. That's exactly what we have done. Oshea Herbals' Neem face wash is an absolute oil control face wash, specially formulated for oily, sensitive and pimple-prone skin.
It helps remove excess oil and impurities while toning and refreshing the skin. Enriched with Neem and Turmeric extract that combats acne and pimples, it protects the skin from damage. Gives your skin a bright tone and fights bacteria causing acne.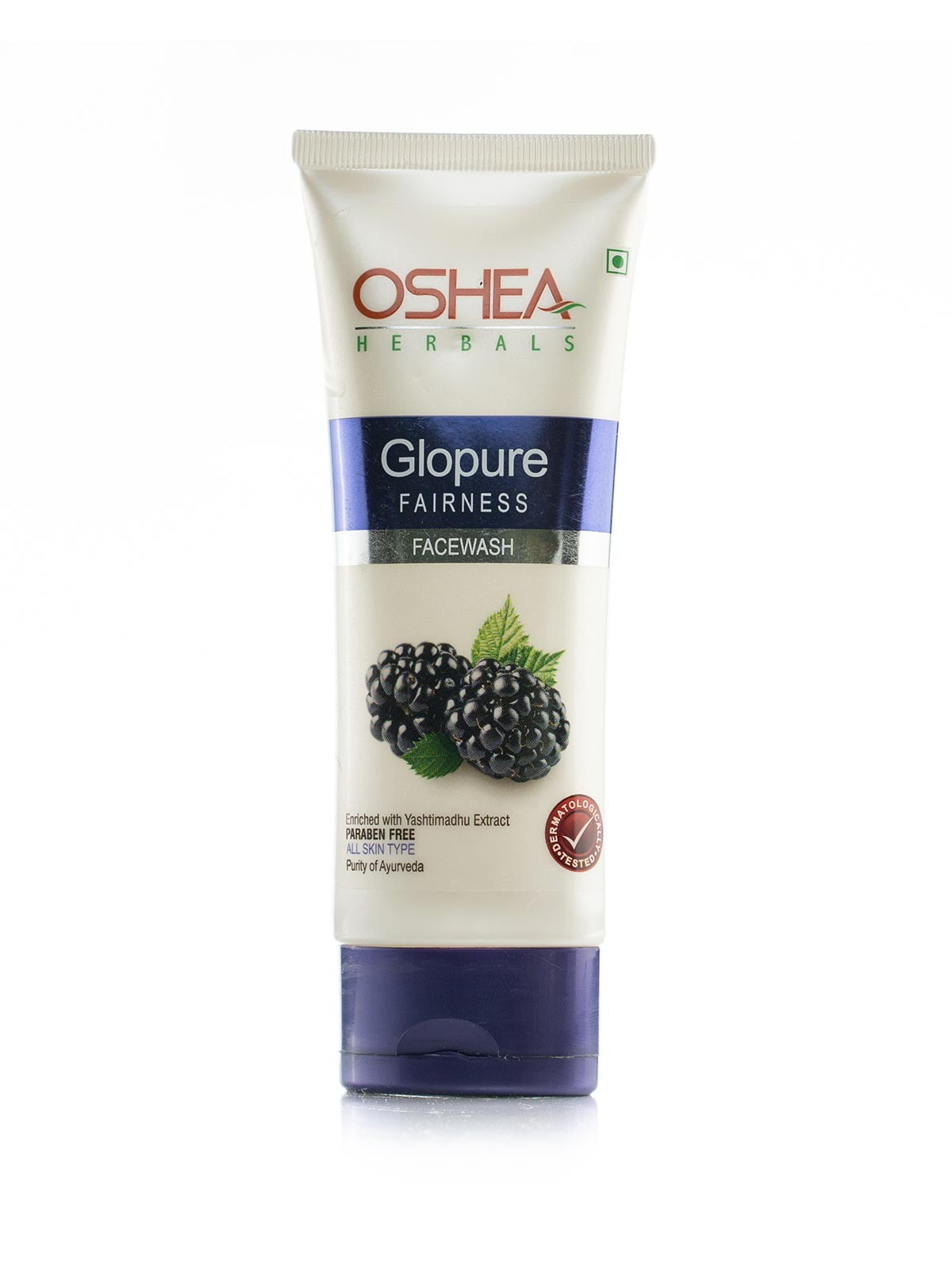 Glopure Fairness Face Wash is made from a natural bleaching agent,
like blackberry that controls excess oil production and detoxifies the skin.
It also contains superfood like Mulberry which is rich in Vitamin A and E that helps to soothe dry and sensitive skin and regulates the melanin production in the skin, unclogs pores and naturally removes the dark spots.
It has been proven to benefit skin lightening through an anti-tyrosinase activity that produces this. Glopure fairness face wash is best suited to remove dirt, oil and make-up from the face.
ALOEPURE ALOE VERA & BASIL FACE WASH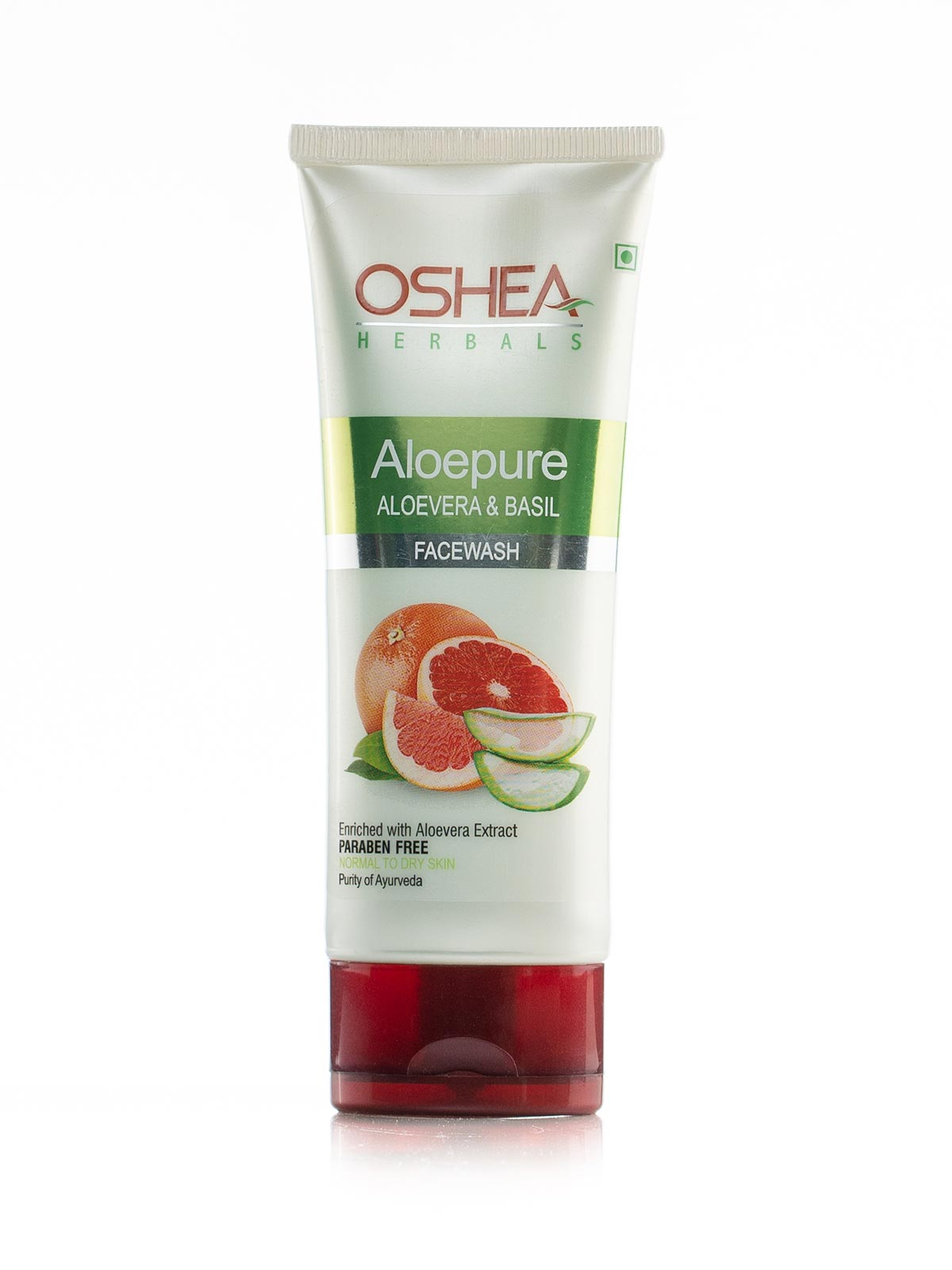 This unique formulation is especially suited for devitalized and dry skin. It contains Aloe Vera & Basil extract to deep cleanse the skin, nourish it and restore its delicate moisture balance. Regular use of makes your skin soft, supple and sparkling fresh. We all are aware of Aloe Vera being the miracle plant and the wonders it does to your skin. Aloe Vera is a natural humectant that retains moisture in the skin and is deeply hydrating. Basil has anti-inflammatory properties that soothe the skin. Oshea Herbals' Aloepure Facewash prevents the formation of acne and pimples and stimulates the formation of new cells to make your skin look young.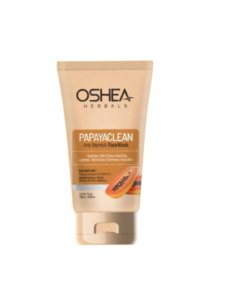 This Papaya face wash is also enriched with the goodness of Glycerin, Aloe Vera, and Mulberry. Achieve spotless and even-toned skin with the help of this natural blend. Along with reducing the blemishes, it also helps you to get a lighter complexion by removing impurities. 
Oshea Herbals D-tan face wash is specially formulated with botanical extracts Basil, Greenapple and Emblica. It not only cleanses the skin effectively but also works its way to wash away skin impurities, tanning and provides refreshed, oil-free and even skin tone. If you're struggling with stubborn tan and pigmentation + want a glow, you ought to get your hands on this tan glow face wash right away.
Want deep cleansing + Hydration for your dehydrated skin? Oshea Herbals' Activated Charcoal Face Wash is the answer. This face wash is specially developed with natural ingredients like activated charcoal, licorice extract and extract of Opuntia ficus which helps to remove dirt from the face, moisturize the skin, deep cleanse pores and hydrate the skin to give you bright and energized skin, especially the epidermis layer.
Pro tip: As important it is to keep the skin clean, remember also to hydrate yourself for dewy and problem-free skin. Incorporate super foods in your diets such as avocados, citrus fruits, berries and water-laden veggies and fruits.