In this blog, we will discuss with you about pre-holi Tips For Skin and Hair. Holi, the vibrant festival of colors is around the corner, which means we are all gearing up for colorful, carefree fun. Arrangements have effectively begun in each family. From delectable indulgences like gujia, malpua to bhang ke pakore to loading up on colors, the Holi fever has already set in. However, amidst all the fun and cheer, we frequently neglect to deal with our skin which deserves the greatest consideration during this time. This doesn't mean you need to be conflicted between protecting your skin and hair and making some great memories. With the right pre-Holi skincare and haircare regime in place, you can do it all.
Here are Pre-Holi Tips For Skin and Hair: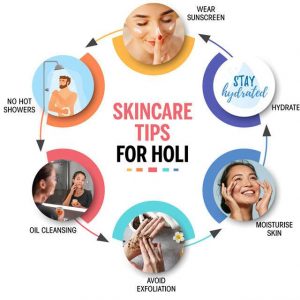 Read on to know how?
Cleanse & Moisturise
Wipe your face clean using a sun-protective facewash after getting out of bed so as to prepare your skin for what comes next for the day.
After a thorough cleanse, add some moisturization to your face with UV shield Sunblock cream.
PS: Don't forget your body amidst caring for your face as it requires the same level of protection. Apply body lotion before heading out and having fun.
Oil it all up!
Oiling your skin with organic essential oils is an effective method to replenish the natural texture of your skin. Essential oils also have miraculous effects on skin inflammation and other serious skin sensitivities.
Add a layer of virgin organic oils to your body to give extra protection to easily lay off the colors at the end of the day and keep your skin moisturized throughout.
Take 1 tablespoon of coconut oil, olive oil, and almond oil. Apply a mix of these oils on your skin before beginning the colorful day. The thick layer of oils will act as a wall between your skin and the colors.
Hair oil
Brush your hair thoroughly and massage a generous amount of oil onto your hair and scalp before tying it into a tight bun. It will help you wash off the colors easily from your hair after the celebration.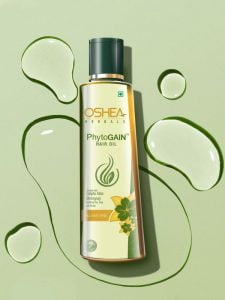 Petroleum Jelly
To shield your lips from the harmful synthetic substances and colors, apply a nourishing lip balm rather than a lipstick. It will keep your lips protected and hydrated while you enjoy the celebration!
Paint your nails
Along with your skin, it is likewise vital to save your nails from damage during Holi. Applying a thick layer of nail paint will hold the colors from harming your cuticles.
Holi is perhaps the most anticipated celebration of the year. However, 2 days of festivity and colors can leave you feeling exhausted. Taking the colors of your skin is presumably the most feared task. So follow these tips diligently to get away with the exhausting post-holi clean-up!
PRO TIP: Cover the rest of your body with however much clothing as could reasonably be expected, and follow the body lotion-sunscreen-olive oil order for the uncovered areas like hands, feet, and the neck for an easy-going Holi fun! Follow the pre-holi Tips For Skin and Hair and ready to play holi.